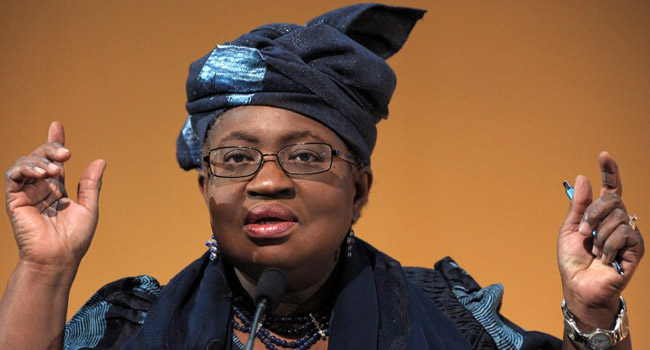 The Minister of Finance and Co-ordinating Minister of the Economy, Dr Ngozi Okonjo-Iweala, has refuted claims that the Federal Government of Nigeria is owing civil servants salaries.
In a statement signed by her Special Assistant on Media, Paul Nwabiukwu, the Minister clarified "the misinformation put forward by certain governors to the effect that Federal workers were being owed salaries".
"This is incorrect. Staff salaries at the Federal level are up to date; workers have received their April salaries," the statement said.
The Minister further noted that "regarding difficulties in salary payment, certain governors are trying to blame the Federal for their predicament.
"This is wrong. They had been told through the Federation Accounts Allocation Committee (FAAC) to prioritizse salaries but chose not to do so, hence the backlog that some states are experiencing.
"The 50 per cent drop in revenues simply means that salaries should be prioritised", she added.
She also warned that "the Federal Government should not be blamed for avoidable mistakes made at state level".
The Chairman of the Progressives Forum and Imo State Governor, Mr Rochas Okorocha, had on Tuesday, during a meeting of the forum and the President-elect, urged retired General Muhammadu Buhari to prioritise the payment of salaries when his administration begins after the May 29 swearing in.
According to Okorocha, the non-payment of April salaries by the Federal Government was a clear indication that the economy was not in good shape.
"We must admit that Nigeria's economy is in a bad shape and it is obvious that most governors will not be able to pay the salaries of workers in their states. There is no magic for any governor to pay salary under this present situation.
"We hope to present it to the President-elect, Gen Muhammadu Buhari, as one of those challenges the states and Federal Governments are facing in terms of payment of salaries. It has become obvious that both governments may not pay April and May salaries.
"We have an incoming president who will inherit an almost empty treasury. The situation paints bold pictures of the challenges we have ahead of us. The truth is the state of our economy is in very bad shape which we need to discuss with the President-elect, make some projections with him and see how we can move the country forward," he lamented.