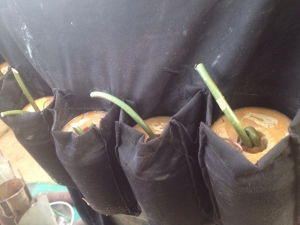 A suspected female suicide bomber has died in a failed attack in Dikwa Local government Area of Borno State.
The suspect's planned attack was thwarted on Sunday evening by troops at a check point located at Kara Cattle market axis, Dikwa, towards Antul and Mukdala.
A statement by a spokesman for the Army, Colonel Sani Usman said she was challenged from afar by the vigilant duty sentry.
"She refused to stop claiming to be coming from Monguno to see her parents in Dikwa.
"Troops sensing that the direction of approach was suspicious and abnormal, fired a shot at her and the gallant sentry was proven right as she was carrying a Person Borne Improvised Explosive Device (PBIED) which exploded with a loud bang, killing her instantly and causing minor injury on two soldiers and a Civilian JTF assisting them," the statement read.
The injured soldiers and the civilian have been treated and have continued with their duties, Colonel Usman said.
Remnants Of Boko Haram Terrorists
The incident showed that there are a few remnants of Boko Haram terrorists determined to carry out attacks to create panic and insecurity in some areas in the northeast that have seen relative peace in the last few months.
Counter-insurgency efforts had heightened since early 2015, with the military sacking the terrorists from communities they had seized in the heat of the over six years insurgency.
In the statement, the army further highlighted that there was a reliable information that remnants of the Boko Haram terrorists now disguise or pretend to be mad men or women in order to gain access to some locations especially in Maiduguri.
It warned all citizens to be very wary of any seemingly mentally unstable or mad men or women found wandering and report same.
"Therefore, it is imperative for all to be more security conscious and vigilant especially during the Eid festivities and public holidays," the statement by the army further read.
It also urged Nigerians to report any suspicious persons or movement to the security agencies.
The failed suicide attack came days after the police and the Department of State Service asked the Independent National Electoral Commission to shift a governorship election scheduled to hold in Edo State on September 10, citing security threats.
They had warned that insurgents were planning attacks at different locations during the celebration of the Eid.