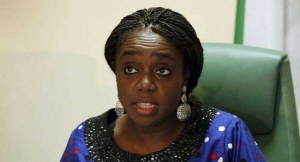 About 2.3 billion naira is now being saved monthly from the federal government workers' payroll.
The Ministry of Finance attributes this development to the ongoing BVN-based staff audit through the integrated payroll and personnel information system.
A statement from the ministry explains that this figure includes the money recovered from some non-existent workers removed from the payroll of ministries, departments and agencies.
The statement adds that investigations of other suspected cases would continue as efforts were on to recover salaries and pension paid to the ghost workers.