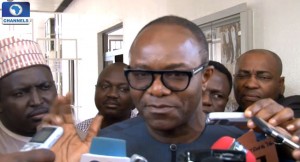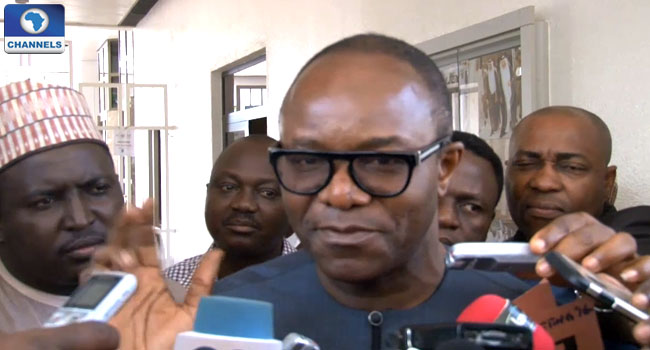 Nigeria's Minister of State for Petroleum, Dr. Ibe Kachikwu, says the Federal Government will work to maintain the new petroleum products pricing template which pegs the price of petrol between 135 and 145 Naira per litre.
The Minister said that the government is presently unable to consider fixing a new price for petrol without considering some of the market variables that gave rise to the current petroleum pricing template.
He made the remarks in Abuja on the sideline of an event organised by the Petroleum Products Pricing Regulatory Agency (PPPRA) as well as the Petroleum and Natural Gas Senior Staff Association of Nigeria (PENGASSAN).
"Obviously as you look at foreign exchange differentiation, it will impact and the worst thing you could do is to go back to the era when we unilaterally fix prices.
"What we've also been doing is to watch the prices and make sure that they do not take advantage of the common man, making sure the template is maintained," Kachikwu told the gathering.
In her remarks, the acting Executive Secretary of PPPRA, Sotonye Iyoyo, explained how the new petroleum products pricing template has stabilised products distribution in Nigeria.
"The appropriate pricing framework policy put in place by the Minister for Petroleum Resources in May 11, 2016 has gone a long way in achieving key deregulatory pre-conditions such as full cost recovery, free entrance and free exit of players.
"Global competitive product pricing policy, limited government intervention and control of pricing (as well as) distribution and creation of the enabling environment attracts private sector capital," she stated.
On his part, PENGASSAN President, Francis Johnson, expressed satisfaction with the new pricing template.
He, however, appealed to the legislature to quickly pass the Petroleum Industry Bill (PIB) into law to address other issues in the sector.
"We want to commend and also advise that the National Assembly should see how they can pass this bill (PIB).
"It's very important that we have that bill because it's the legal framework and when we also have the bill passed into law, definitely the issue of pipeline vandalism and so many issues embedded in the industry will also be taken care of so that we can know that yes, the industry is moving forward," he said.