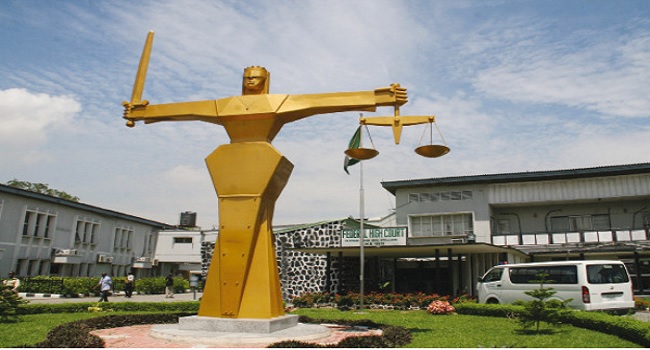 An official of the Independent National Electoral Commission, Mr. Christian Nwosu, who was convicted last week of taking bribe to influence the 2015 elections, has withdrawn his plea bargain.
Nwosu withdrew the plea bargain agreement he had with the Economic and Financial Crimes Commission on Wednesday, six days after Justice Mohammed Idris of the Federal High Court in Lagos rejected the plea bargain.
Based on the plea bargain, Nwosu had pleaded guilty and was convicted for accepting N30m from a N264.8m bribe allegedly offered by a former Minister of Petroleum Resource, Mrs. Diezani Alison-Madueke.
When he was brought before Justice Idris on April 27, the EFCC informed the judge of the plea bargain.
Under the agreement, Nwosu was to forfeit two landed properties in Delta State and the sum of N5m recovered from him.
Besides that, paragraph four of the bargain provides: "that a fine in the sum of N500,000 is proposed to the court, to be imposed on the first defendant upon his conviction.
"The agreement also provides that within seven days after payment of the fine, the convict shall enter into a bond with the EFCC, never to be involved in economic and financial crimes within and outside Nigeria."
Justice Idris, however, rejected it, saying the penalty set out in paragraph four of the plea bargain ran contrary to the provisions of section 16 (2) (b) of the Money Laundering Prohibition Amendment Act of 2012.
The judge said according to the provisions of the Act, the appropriate sentence should be an imprisonment term of not less than two years or a fine in the sum of not less than N10m or both.
He therefore refused to adopt the plea and informed Nwosu that he was free to withdraw the plea.
He subsequently adjourned the case based on the request of the INEC official's lawyer for him to be given time to weigh his options.
At the resumed hearing on Wednesday, Nwosu, however showed up with a new lawyer, who informed the court that his client was coerced into entering the plea bargain.
Based on Nwosu's decision to withdraw his plea bargain, the prosecuting counsel for the EFCC, Rotimi Oyedepo, requested that the case file be sent to the Chief Judge of the Federal High Court for reassignment.
He explained that based on the Administration of Criminal Justice Act, a judge who rejects a plea bargain can no longer preside over the case.