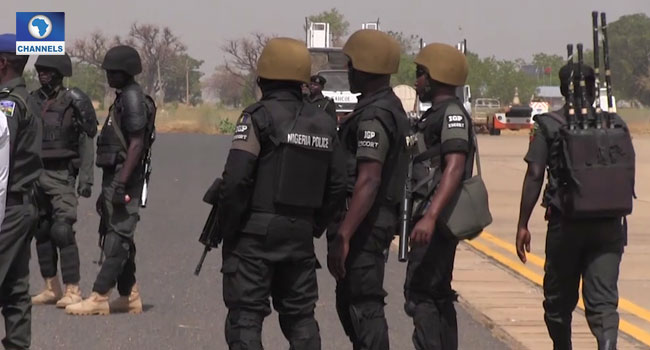 As #EndSARS continue to dominate Twitter Trends, Nigerian celebrities and artistes have joined voices with Nigerian citizens voicing their opinion on social media.
The trend emerged on Saturday when various individuals took to the social media to condemn the operation of narrating their experience of police brutality. The victims claimed that SARS disregard for human lives has culminated in the lives of many innocent victims.
READ ALSO: Police Announces Complaint Lines As #EndSARS Causes Twitter Storm
While calling for an end and reformation to the operation of the squad, they accused SARS of maltreating and torturing innocent citizens at will.
Due to the increased outcry on social media, Nigerian artistes Simi, Adekunle Gold, DJ Spinal, Don Jazzy, Falz, and other celebrities including Ebuka Obi-Uchendu, Omojuwa and the former Minister of Education, Oby Ezekwesili among others joined voices to call for the end of SARS.
See tweets below:
Over 100,000 tweets from concerned Nigerians. The people don't feel protected. If we cannot FixSARS then #EndSARS.

— ITS DONJAZZY AGAIN😉 (@DONJAZZY) December 4, 2017
People are not supposed to be afraid of the people that are supposed to be looking after us. A couple weeks ago, at almost midnight, my friends and I had a gun pointed at us for laughing. For laughing. #EndSARS #ActuallyTakeGunsAwayFromTriggerHappyPeopleWhoHideBehindTheUniform!

— Simi (@SympLySimi) December 3, 2017
I have experienced the brutality from some power drunk #SARS police officials as well. Hoping the govt can act swiftly on this one.

— KING AG (@adekunleGOLD) December 3, 2017
Can never forget November 2005, driving in Abuja with @sommbonu and @IAMOfem. Stopped by a plain clothes officer with a gun, chased and actually being shot at for being "suspected armed robbers". Ofem still has the bullet scars on his shoulder.#EndSARS

— Ebuka Obi-Uchendu (@Ebuka) December 4, 2017
You need not have experienced the menace called SARS to call for #EndSARS , you have friends and relatives. Certainly not all your folks live inside Aso Rock. I don't support reforms here, it should be deleted, trash emptied too.

— JJ. Omojuwa (@Omojuwa) December 3, 2017
The entire police force needs some serious revamp. SARS are particular notorious for brutal attacks on innocent youth. The police is not our friend #EndSARS

— #27 (@falzthebahdguy) December 3, 2017
I hope that a segment of all who are ENRAGED at the allegations of #SARS violence&harassment will SUSTAIN the advocacy UNTIL .@AsoRock takes #SwiftAction with .@PoliceNG ? It does take SUSTAINED ADVOCACY. You people MOVE ON TOO QUICKLY leaving MOST issues you RAGED on UNFINISHED.

— Oby Ezekwesili (@obyezeks) December 3, 2017