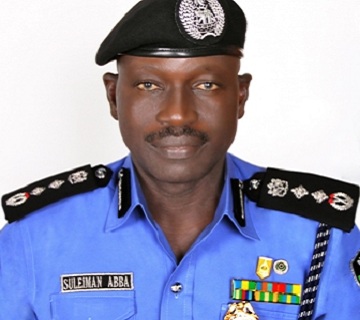 The Nigeria Police Force on Wednesday announced a nationwide deployment of police strike units to ensure security during the festive period.
The Inspector-General of Police, Mr Suleiman Abba, ordered the deployment of the strike units.
A statement issued by the force spokesman, Mr Emmanuel Ojukwu, said the deployed strike units were police mobile force, special protection unit, counter-terrorism unit, explosive ordnance department, dog section and mounted troops.
The police boss also ordered the police air wing to carry out air surveillance patrols, while the marine police are to ensure a sustained patrol of all the waterways.
He also directed all zonal assistant Inspectors-General of Police and Commissioners of Police in charge of state commands to put in place extended "police visibility and patrols.
The decision to deploy the units is to forestall any planned attack by members of a terrorist group, Boko Haram, that had carried out attacks in the past on festive periods.
On December 25, 2011 the sect members detonated a bomb in a church in Madalla near Suleja, Niger State, killing at least 20 persons. Ever since then, the police ensure they beef-up security during festive period.