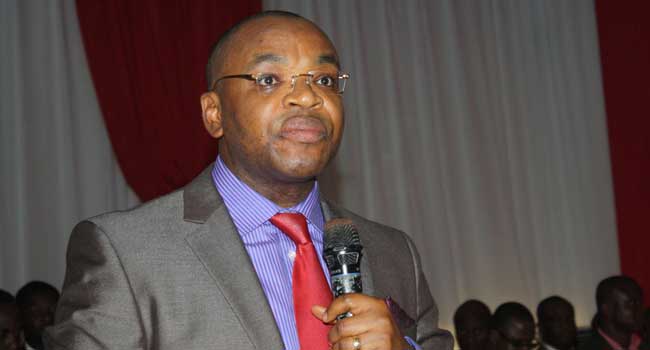 The Akwa Ibom State governor, Udom Emmanuel, has attributed the low crime rate in the state to the commitment of the state command of the Nigeria Police Force to ensuring a crime free society.
Governor Emmanuel made the remark at the Police Officers Mess, Wellington Bassey Way in Uyo, when he took time off to interact and unwind with Officers and Men of the Nigeria Police Force in their get together party to usher in the New Year.
He said the Police and other security agencies in the state had demonstrated sincere commitment to assigned responsibilities by keeping crime at bay, noting that, in recent months, the state has witnessed a large traffic of investors who have arrived in the state to carry out various businesses.
He stressed the importance of peace to development, while maintaining that no investor would risk his investment in a crime and violence prone environment.
Governor Emmanuel urged the Police to step up their surveillance and sustain the feat recorded.
The governor also sympathised with those who lost their loved ones in the course of duty and prayed to God for the the officers' renewed vigor and prosperity in the New Year.
The State Police Commissioner, Mr Muritala Mani, who was represented by Assistant commissioner of Police, Yekini Anyaoku, said event was organised at the instance of the police commissioner, to create a platform for the security personnel to interact, unwind and brace up for their responsibilities in the New Year.
He expressed appreciation to governor for partnering with the Police Force to ensure crime control in the state and canvassed for more of such collaboration, assuring that the state Police Command is poised to bring criminality to a zero percent in the state.