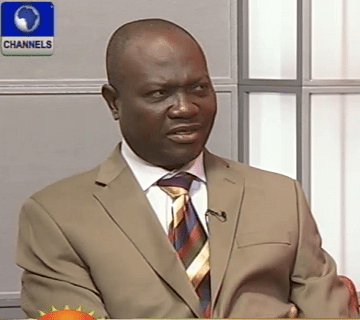 The President of the Building Collapse Prevention Guild, Kunle Awobodu, on Monday called on professionals in the industry to help ensure that proper standards are maintained by construction workers and builders, across the nation.
Mr Awobodu, who appeared as a guest on Sunrise Daily, said the government did not have sufficient hands to deal with some of the major issues, which lead to cases of building collapse, including the recent collapse of a building within the premises of the Synagogue Church of All Nations, in Lagos.
"This was bound to happen," he said, noting that government agents in charge of monitoring building constructions could not have penetrated the church as it was secluded.
He also decried the resistance of the church members against members of the guild and their refusal to let them enter the premises, after the collapse of the building.
Asked what the efforts of the guild were in ensuring the integrity of the structure, before the building collapsed, Mr Awobodu said: "In this society of today, so many people take laws into their hands and they don't follow due process when it comes to procuring their building".
He noted that the guild's assignment was to sensitise people to appreciate the danger of handling construction recklessly.
"If you have to embark on structural integrity test, there are so many building in Lagos that need to be tested."
"For instance, government officials who are in charge of monitoring per se, do not easily have access to military establishment, the police compound and some of these religious bodies' compounds. Like Synagogue for instance. The place is well policed."
He highlighted poor workmanship, use of substandard materials as some of the popular causes of building collapse.
"In the area of sub-standard materials, the Standards Organisation of Nigeria set-up a six man task force to work with Building Collapse Prevention Guild because of our wide structure, majorly in Lagos now."
Mr Awobodu noted that the guild had visited several building sites to ensure that builders were following stipulated laws, to prevent collapse.
He, however, disclosed that "the government itself does not have sufficient staff strength to handle the complaints and this could be discouraging. For instance, the coordinators and secretaries of BCPG under mainland cell discovered some of the buildings that were not being properly constructed.
"This was brought to the attention of our collaborators. They came there repeatedly, sealed the building but somehow, the people will continue with the work. It was quite discouraging".
He also hinted that there may be a lack of political will to ensure that all building constructions not according to standard, were stopped.
Awobodu noted that the guild was making plans to set up neighbourhood watch to monitor such cases, as many construction works continue even after the sites has been sealed off by government agents.
"A place like Lagos is so vast that as you are solving one problem here, another problem has emerged. So this assignment requires a lot of committed people. People who will not compromise and that is what we are building through the guild."