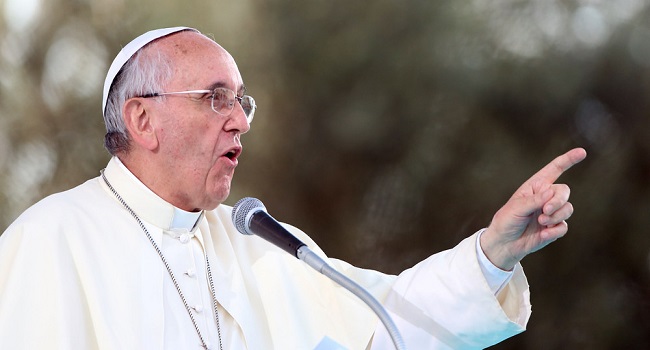 Pope Francis called on Sunday to fight indifference to poverty on what has been dubbed the first "World Day for the Poor" by the Catholic Church.
Celebrating the event in Rome at a mass attended by about 7,000 poor people at St. Peter's Basilica, the Pope urged people not to ignore poverty by believing that "it's not my business, it's the fault of society".
"We have the talents, we are talented in the eyes of God. Consequently, no one can think that he or she is useless, so poor as to be incapable of giving something to others," he said.
He added that a lifetime of "doing nothing wrong isn't enough. Because God isn't an inspector looking for unstamped tickets".
To mark the day, Francis is to have lunch with about 1,500 destitute people in the Vatican, while another 2,500 will be fed elsewhere.
Similar initiatives are taking place in other dioceses across Italy and elsewhere in the world.
The pope has often spoken about social inclusion, indirectly criticising governments that do not pay attention to those on the margins of society.
AFP