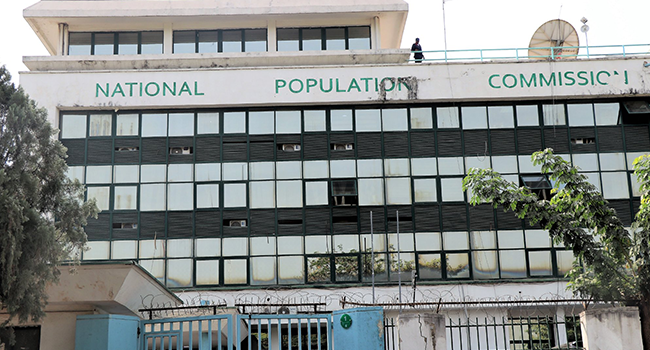 The National Population Commission (NPC) on Thursday trained no fewer than 1,250 personnel in the Daura Local Government Area of Katsina State.
The personnel consisting of facilitators, supervisors, and enumerators, were drawn from several communities in Daura, the hometown of President Muhammadu Buhari.
The training is not unconnected with preparation for the 2023 population and housing census scheduled to hold in April next year.
The first fully digital trial census covering 7, 718 enumeration areas across six selected states in the six geopolitical zones of the country is expected to be completed simultaneously on July 30th, 2022.
NPC Federal Commissioner of the National Population Commission (NPC), Engineer Bala Almu-Banye, disclosed this in a press conference held in Daura.
READ ALSO: Gunmen Kill Scores, Abduct Several Chinese Nationals In Niger State
He said in the North East, Toungo Local Government Area of Adamawa State will have full coverage during the trial census followed by Idemili South LGA of Anambra State in the South East.
Similarly in the South-South, Brass LGA of Bayelsa State will also be fully covered followed by Daura LGA of Katsina State in the North West as well as Karu LGA of Nasarawa State in the North Central and Imeko – Afon LGA of Ogun State in South West.
According to Banye, the trial census training workshop is designed to equip the commission's field officers with the required skills to effectively and efficiently deliver on the exercise, adding that it will as well serve as a testing ground for the commission's instruments ahead of the general census.
The trial census, according to Banye, is expected to commence from July 11 to 24 while the house numbering will take place from 11th to 16th July, to be followed by validation of the Enumeration Area frame from 17th to 19th July and enumeration of persons from 20th to 24th July 2022 respectively.
Earlier on Wednesday, the commission had organised a stakeholders' town hall meeting in Daura Local Government Area of Katsina State regarding the exercise.