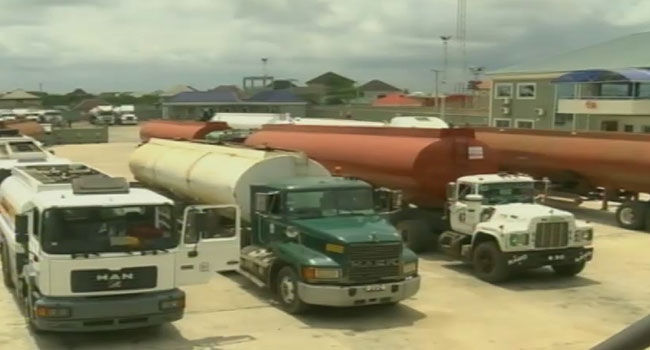 The Managing Director of Port Harcourt Refinery Company (PHRC), Dr. Bafred Enjugu, has given reasons for the scarcity of kerosene in Nigeria, which has translated into high cost of the household product.
A litre of the product costs as much as 400 Naira at some retail centres, which have become the viable source of the product since most fuel stations do not have the product to sell to consumers.
Giving a breakdown of the output from the refinery per day, Dr. Enjugu said about 800 truckloads of kerosene leave the refinery on a daily basis, a figure that shows a drop in the production capacity.
Addressing reporters on Wednesday, he said that about 1,200 trucks load of kerosene were loaded daily in 2016.
He, however, lamented that production challenges had forced the refinery to drop capacity to 800 trucks.
The PHRC boss blamed the scarcity of kerosene on market forces which he said determine the price and availability of the product.
He noted that the refinery was operating at 60% capacity, adding that the plants at the refinery were fully on stream and were producing kerosene, petrol and diesel.
Forces Beyond Refineries
Dr. Enjugu further revealed that the refining complex comprised of both old and new plants, stressing that the old refinery has the capacity to process 60,000 barrels of crude per day while that of the new refinery processes about 150,000 barrels of crude per day.
He hinted that the company was getting ready to start the production of aviation fuel, stating that the challenges facing the aviation industry would be tackled when production comes on full stream.
"The capacity utilisation of the refinery is at 60%. Last year (2016), about 1,200 trucks load of kerosene leave the refinery every day (but) now it has come down to 800 trucks.
"There are market forces that are beyond the refineries. Kerosene issue is a by-product of market forces.
"We have a goldmine that can churn out about 1.3 trillion Naira annually if we are in full operation.
"We are looking at 100.5 capacity refinery; we intend to upgrade our facilities," he said.