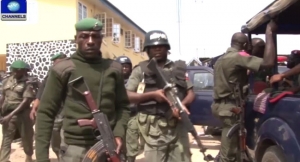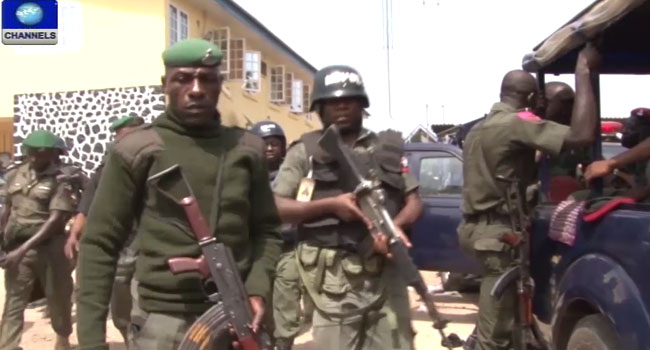 The Niger State Police Command has recovered seven military rifles lost last week during a clash between military personnel and villagers in Bosso Local Government Area.
Giving an update on the recovery to reporters on Tuesday, the police said it was not connected with the killing of five police officers in the state.
The officers were shot by unidentified persons while on duty.
In the clash between the soldiers and the villagers, 11 soldiers were killed.
Addressing reporters at the Police Headquarters in Minna, the State Police Command's spokesman, Mr Bala Elkana, stated that the command had issued a two-weeks ultimatum to gun owners in the state to licence or re-licence their category of arms and surrender the illegal ones to the police.
He warned that anyone that failed to adhere to the ultimatum would be arrested and prosecuted for being in possession of illegal arms.
Explaining how the arms were recovered, he said they were found at different locations where some of the soldiers were killed and not from individuals.
Mr Elkana told reporters that the rifles had been handed over to the military and expressed hopes that the military would hand over the arrested suspects to the police for proper investigation and prosecution.
The police spokesman debunked claims that the state was under siege or invasion, as alleged in some quarters the last few days.
He further said that a strategic plan had been adopted to mop up all necessary arms in circulation in the state and that DPOs had been advised to effect the ultimatum.
He denied police's involvement in the military operation which led to the killing of military officers.
"It was purely a military operation at the beginning before we joined," he, however, told reporter.
According to him, adequate welfare package would be given to the families of the police officers who lost their lives.
He also urged the public to inform the police about any suspected persons and assured the residents of the state of their safety.
The police spokesman also hinted that security agencies in the state had agreed to have a joint operation centre that would be led by the police to curb such menace in Niger State.