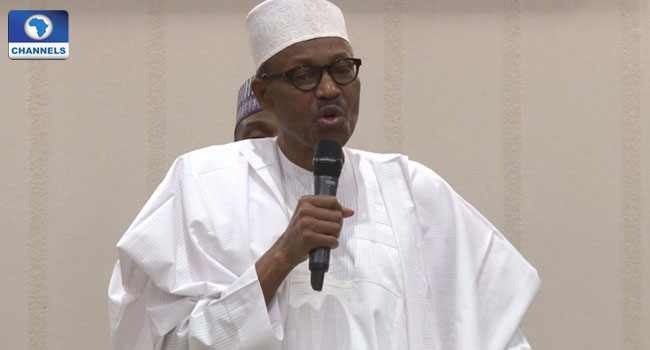 President Muhammadu Buhari has reiterated his commitment to developing the manufacturing sector of the economy as a way out of Nigeria's recession.
President Buhari made the promise at the annual meeting with members of the Manufacturers Association of Nigeria (MAN).
The pledge is coming on the heels of serious concerns raised by members of the association regarding administrative bottlenecks which they say affect the manufacturing sector negatively.
Speaking on Thursday in Abuja in company of some of his cabinet members, the President of MAN, Mr Frank Udemba and the President of Dangote Group, Mr Aliko Dankote, highlighted some challenges facing the sector.
Other members of the association further sought government's intervention in the areas of steady electricity supply and reduction of company income tax.
They argued that the manufacturing sector was capable of helping Nigeria overcome its economic recession.