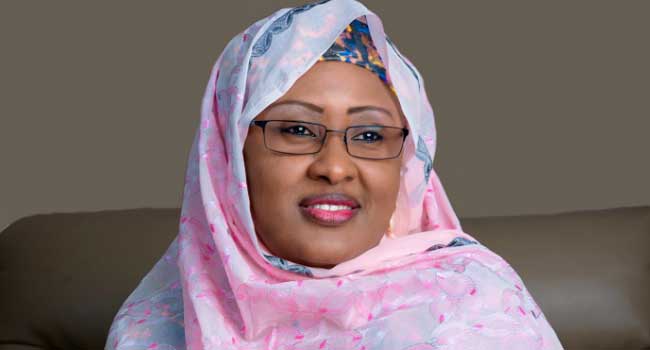 The Wife of Nigeria's President, Mrs Aisha Buhari, has promised more support to Nigerian children through her pet project in 2017.
The first lady made the promise through her spokesperson, when she received Nigeria's first baby of 2017 at the Gwarinpa General Hospital, Abuja.
Nigeria's first baby of 2017 was born at the stroke of midnight on New Year's day.
Twenty-eight-year-old, Ann Efe, gave birth to a baby girl weighing 3.9kg at the Gwarinpa General Hospital in Abuja.
On her hospital bed, mother of baby, Flourish Oghenetega, clearly put aside the pains of the operation, as representatives from the first lady's office stormed the ward to welcome the baby.
As his first child on the first day of the year, it was double celebration for the father.
For many parents with blessings like this, 2017 is another year to be hopeful about.
As the first lady's entourage toured the children section with baskets of gifts, the Chief Medical Director, Amos Adebayo, seized the opportunity to appeal to the Federal Government to render more support.
Dr. Adebayo called on the government to support the less privileged in the society with free medical services, as more families visit the hospital without funds.