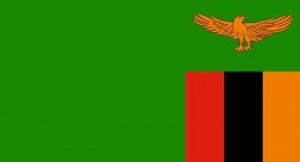 The government of Zambia has announced that the country will hold its presidential and parliamentary elections on August 11, 2016.
The date is specified in the country's new constitution which is due for ratification and the President's assent.
The announcement of the election date was made public on Monday by the Presidential Spokesperson, Amos Chanda.
The incumbent President, Edgar Lungu, is expected to stand for election in a possible neck-in-neck contest with his 2015 major opponent, Hakainde Hichilema.
Hichilema, a wealthy economist of the opposition, United Party for National Development (UPND) was defeated by President Lungu, who is a lawyer by 48.3% of the vote to 46.7%.
As the crucial news in Zambia is about the country's elections, the other is a sharp reversal in the increase in electricity tariffs.