Women prisoners in Langata's maximum-security prison in Nairobi voted for the first time in Kenya's general elections on Tuesday.
There were a couple of exceptions, including one woman who was jailed in 1974 and whose identity card was too old.
Prisoners, who won the right to vote in a 2010 court ruling but have not been able to do so until now because of issues implementing voting in prisons, are voting for presidential candidates only.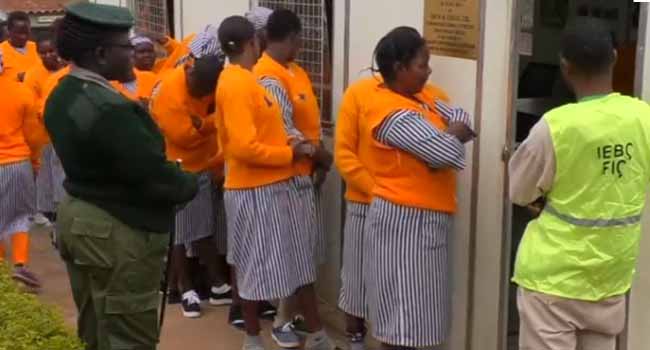 The presidential race is a close-fought clash that pits incumbent President Uhuru Kenyatta, 55, the businessman son of Kenya's founding president, against Raila Odinga, a 72-year-old former political prisoner and son of Kenya's first vice-president.
The arch rivals are facing each other for the second time, and opinion polls have put them neck-and-neck after two months of campaigning marked by fiery rhetoric but public speeches largely free of the ethnic hate that has sullied previous contests. The winner needs one vote more than 50 percent.
Reuters