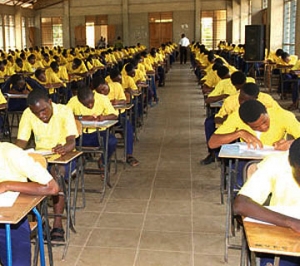 The Federal Government has directed unity colleges to adopt the e-curriculum for senior secondary school education as part of the reforms to strengthen the quality of education in the country.
The Minister of State for Education, Mr Nyesom Wike, described the newly launched digitalised curriculum as an attempt to enhance studies and reduce mass failures in public examinations.
Before now, the curriculum was designed and distributed on a hard copy to schools, with teachers and students using the schemes as a guide to study.
However, with the introduction of the e-curriculum by the Nigerian Educational Research and Development Council (NERDC) through a public private partnership, there's now easy access online to the prescribed national curriculum in all subjects offered at the senior secondary education level in Nigeria.
The Executive Secretary of the Council, Prof. Godswill Obioma, had told journalists on Monday that the system would assist students to have a more inclusive and independent learning. He disclosed that students would be able to access the curriculum with only N200 per annum while every school can subscribe with N50,000 per annum.
According to the e-Curriculum Development Partner, Obiora Okoye, the e-curriculum would tackle the problem of poor performance by candidates in public examinations conducted by the West African Examinations Council (WAEC) and the National Examination Council (NECO).
This claim was also corroborated by the Nigerian Educational Research and Development Council (NERDC).