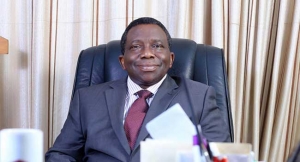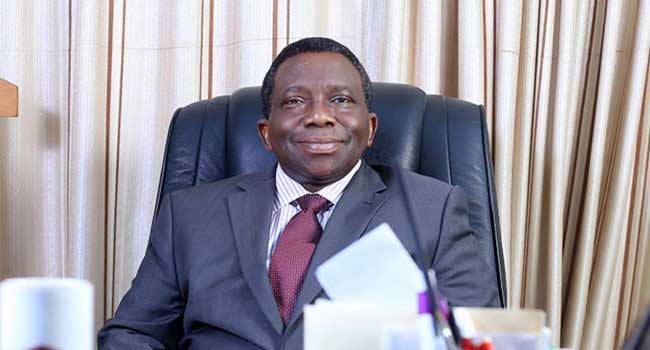 The Minister of Health, Professor Isacc Adewale, has directed all staff of the Federal Medical Centre (FMC), Owerri to resume work.
The former Vice Chancellor of the University of Ibadan gave the directive in company of the Chairman of the House of Representatives Committee on Health, Honourable Chike Okafor.
Professor Adewale said that the directive was to take immediate effect after he inaugurated an interim administrative committee to oversee the hospital's management.
According to him, the committee would review events that led to the industrial unrest that shut the hospital in the last eight months in Imo State, southeast Nigeria.
Both the Minister and lawmaker urged the aggrieved workers to place patients ahead of any personal interests.
Presidential Intervention
The workers had earlier in the year asked for President Muhammadu Buhari's intervention before he was sworn-in as President.
Asking him to look into the activities affecting the staff and patients of the health institution, they accused the board and management of the FMC Owerri of allegedly concluding plans to privatise and commercialise some key departments in the institution.
They alleged that having succeeded in privatising the mortuary, transport, security and laundry departments, there were plans to privatise other departments, especially the laboratory and pharmacy departments.
They subsequently called for the removal of the Chief Medical Director, Dr. Angela Uwakwe, accusing her of financial misappropriation, high-handedness and victimising staff that were against her proposal of privatisation.
Dr. Uwakwe at the time debunked the accusations that the management was trying to privatise the entire hospital, noting that it was just some units.
She said that the board was still meeting to ratify the proposed privatisation, insisting that it was a proposed Public Private Partnership (PPP) to make the hospital services more efficient and effective.
In a bid to find a lasting solution to the rift between the management and staff, the FMC Owerri Board Chairman, Sen Onyeka Okoroafor, said that the board had decided to drop the privatisation plans.
He added that the FMC board had also reversed the query letters given to staff in the course of the feud between the management and staff of the centre.