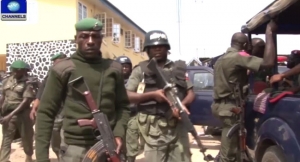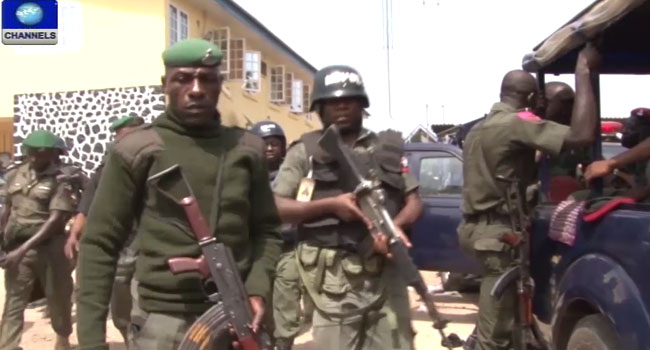 Security operatives in Kaduna state have stopped a procession by members of the Islamic Movement in Nigeria otherwise known as Shiites.
Although the state government last week described the Islamic group as an illegal association and banned it from operating in the state.
But the members however ignored the order and embarked on a procession to commemorate the annual Ashura festival in remembrance of Rhe Matrydon of the grand son of Prophet Mohammed, Imam Hussein .
A member of the movement, told Channels Television that security operatives attacked the procession at Tudun Wada area with tear gas.
While some hoodlums burnt down their centre and some houses belonging to their members located at Tudun Wada area of Kaduna metropolis.
The spokesman of Kaduna Police Command, Aliyu Usman says security operatives have been stationed in the area and other flash points to maintain law and order.
Kaduna Government Issues Order
Earlier, the Kaduna State Government issued an Order declaring the Islamic Movement in Nigeria (IMN) as an unlawful association.
A statement issued on Friday by the spokesman for the state governor, Samuel Aruwan, says the government secured an order from the State Executive Council to ban the Islamic Movement from either existing or operating in the state with immediate effect.
In proscribing the group, the government invoked Section 45 (1) of the Nigerian Constitution which empowers the state Governor to take such measures and actions for the promotion and protection of public safety, public order, public morality or public health, or the rights and freedom of all persons in the State.
The statement further explained that the action was to ensure that all persons and organisations were guided by lawful conduct and with due allegiance to the Nigerian state and its Constitution.