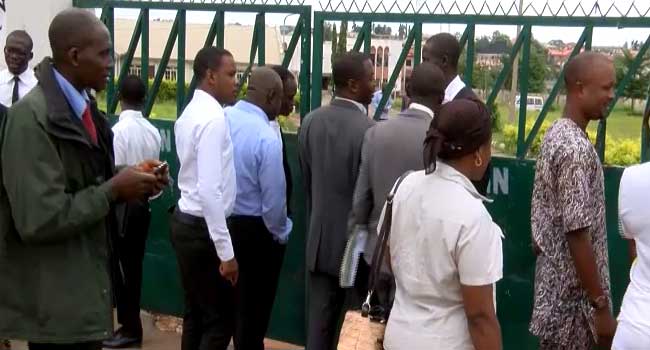 Bayelsa State Governor, Seriake Dickson, says his administration is committed to professionalising the state's public service.
Governor Dickson noted that his government would enshrine the tenets of utmost professionalism and dedication to the ideals of the Public Service Rule in the workforce of the state.
He made the remark at the inauguration of the Bayelsa State Acting Permanent Secretary, Mr Thomas Zidafamor, whose predecessor, Dr. Peter Singabele, had retired from the workforce.
The Governor said that his administration has recorded a number of feats in depoliticising the civil service of the state, as well as protecting a culture which promotes a clear change of baton in the leadership of the civil service.
He tasked Mr Zidafamor to create policies that would lead to an efficient and depoliticised workforce in the south-south Nigerian state.
Governor Dickson reiterated that his administration's drive for professionalism would not be compromised.
He also assured the people of Bayelsa State of his commitment to the prompt payment of the full salaries of every civil servant in the state.