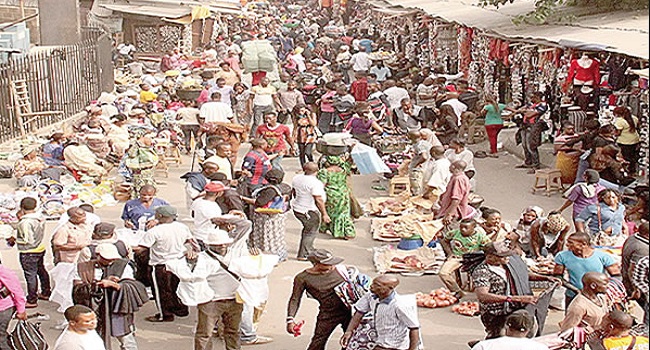 Some traders at Williams Street in Onitsha, Anambra State, have defied government's relocation order leading to their forceful ejection by the State Government.
The traders were ejected to a permanent and standard market at Ogbunike in Oyi Local Government Area of the state.
Some of the traders who were victims, decried government's action. They stressed that it was illegal as the relocation case is still in court.
While others, who have relocated wondered why their colleagues would prefer to be paying huge rent when a standard market built with their contributing fund had been allocated to them.
The traders had been asked to move to the new site since 2009 and in spite of all efforts by the previous administration, most of them remained adamant leading to the application of force by the current administration that have, in its administrative policy, decongested and beautified of the state.
The Managing Director and Superintendent General, Operation Clean and Healthy, Mr Kenneth Okonkwo, whose duty is to maintain clean environment cleared the air on the event of application of force on the traders, citing unkempt and dirty environment as the major cause.
Mr Okonkwo  maintained that the brigade never broke into any shop but ensured that every shop opened has the owner on standby to evacuate his or her goods.
The new market, though looking abandoned, has every facility of a standard market in addition to enough space for parking of vehicles.
The shops were built with money contributed by the traders and the government which can accommodate over five thousand traders presently.