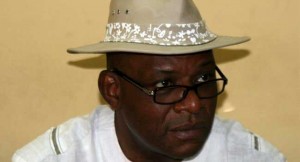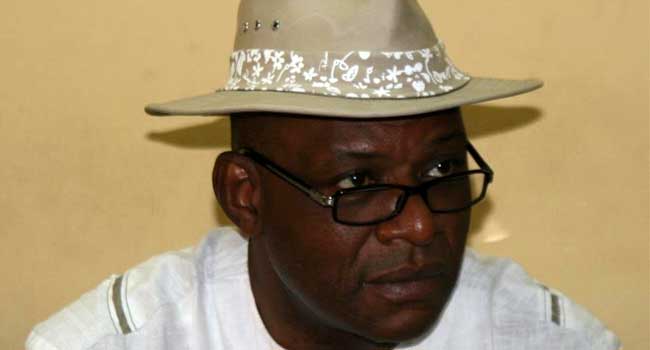 A former Director General of Nigerian Maritime Administration and Safety Agency (NIMASA), Raymond Omatseye, has asked a Federal High Court in Lagos to grant him bail pending the determination of his appeal against his conviction.
Justice Rita Ofili-Ajumogobia of the Federal High Court had on May 20, sentenced him to a prison term of five years for awarding contracts above the threshold while in office.
Mr Omatseye, who is challenging the verdict, is asking the court to grant him bail pending the determination of an appeal he lodged at the Court of Appeal, Lagos Division.
According to him, given the number of years it takes to prosecute appeals, it is likely that he could have finished serving the prison term by the time the appeal would be determined.
Besides, Omatseye said he was a father of four children, one of whom was very ill and suffered from "severe medical conditions of epilepsy".
He said his wife stayed full time in London with the sick child to enable him get proper medical attention.
The former NIMASA DG claimed that in his wife's absence, he had been providing parental care to the remaining three children in Nigeria.
Mr Omatseye assured the court that he would not run away if granted bail.
He said he was always in court during trial, adding that he was granted bail after his arraignment on self-recognition, having been a lawyer for 28 years.
But, the Economic and Financial Crimes Commission (EFCC) said the issues raised by Mr Omatseye ought to be determined by the appellate court, adding that the reasons for the post-bail application "are based on appeal to pity and extraneous circumstances".
The prosecution said bail after conviction was only granted on the basis of very special and exceptional circumstances.
"In the present application, no exceptional or very special circumstances have been shown to entitle the applicant to bail pending appeal.
"The applicant has failed to show any special circumstances or reason to enable this honourable court to exercise its discretion in its favour and admit the applicant to bail.
"We, therefore, urge this honourable court to dismiss the application," the EFCC said.
Justice Ofili-Ajumogibia has adjourned the case till June 6 for ruling.