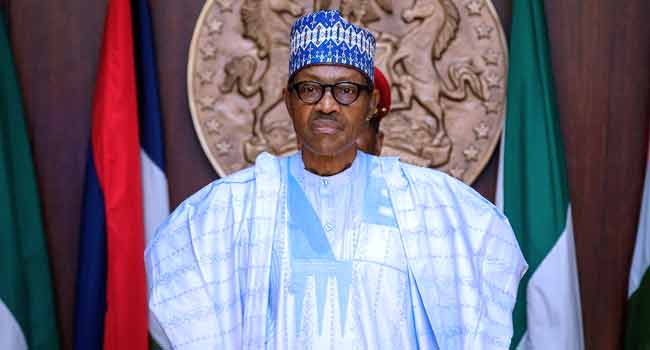 President Muhammadu Buhari has assured Nigerians that all mismanaged and misappropriated national assets recovered will be sold off.
In a statement issued on Monday by his Senior Special Assistant on Media and Publicity Mr Garba Shehu, he also vowed to ensure that the proceeds of the sales are paid to the treasury for the benefit of the country.
President Buhari, who gave the assurance in Katsina State when he received representatives of social groups in Daura Emirate, said his administration would continue to pursue a robust, effective and legitimate anti-corruption campaign that safeguards the treasury and commonwealth of all Nigerians.
He also vowed not allow a repeat of what happened in the 1980s, when buildings and other ill-gotten property seized by his military administration were returned to corrupt officials, following his ouster as Head of State.
The President told the groups that the All Progressives Congress (APC) led government would consolidate on the gains and monumental achievements in the development of infrastructure across the country.
"For most ordinary Nigerians, if you give them good roads, railway and stable electric power, they will be happy to carry on with their lives. We are doing so much for our country and we will continue to do more out of the fear of God," he said.
On agriculture development, President Buhari promised that the Federal Government would sustain the provision of funds, improved seedlings and fertiliser to farmers, to ensure that the sector remains the largest employer of labour to the people.
He also maintained that the records of his administration's achievements in the areas of security, the war against corruption, and the revival of the economy have remained very impressive.
The President was delighted that more young people are venturing into agribusiness while security, especially in the North-east, has remarkably changed from what he met in 2015.
On his part, the spokesman of the delegations, Mr Mohammed Saleh, commended President Buhari for implementing policies and programmes that have created gainful employment to thousands of young Nigerians under the Social Investment Programme.
Saleh said improved electricity supply in their communities and growing foreign reserves are clear indications of good management of the economy under the present administration.
The delegations also congratulated the President on his appointment as the continental Champion against corruption by the African Union, noting that it underscored the global appreciation of the good work he is doing in fighting corruption.
They further commiserated with him on the recent loss of his close family members.
The groups represented at the meeting were the Daura Emirate Coalition of Associations; the Amalgamation of Daura Emirate Political Associations; the Buhari Group; the Daura Emirate Development Forum; Women in Politics in Daura Emirate, and the Daura Emirate Consultative Forum.