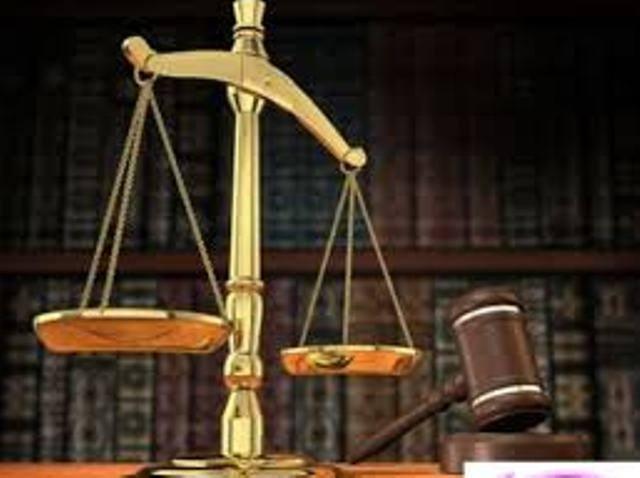 A Lagos High Court sitting in Ikeja has adjourned till March 14, the hearing of the applications filed by the Chairman of Bi-Courtney Ltd, Mr Wale Babalakin, challenging the court's jurisdiction to entertain the N4.7 billion fraud charge preferred against him.
Mr Babalakin and his co-defendants, Alex Okoh, Stabilini Visioni Ltd., Bi-Courtney Ltd and Renix Nigeria Ltd, were charged to court by the Economic and Financial Crimes Commission (EFCC) in 2013.
They were first arraigned on January 17, 2013, before Justice Adeniyi Onigbanjo on a 27 count charge of allegedly aiding convicted former Delta State Governor, James Ibori, to transfer N4.7bn to Mauritius between May and December 2006.
The accused persons all pleaded not guilty and challenged the competence of the charges against them when Justice Onigbanjo was transferred. The case file was then re-assigned to the current judge, Justice Lateef Lawal-Akapo.
Before the present judge,the accused persons have also filed separate applications challenging the court's jurisdiction and the competence of the charges.
They argued amongst other things that the EFCC lacked the power to prosecute them before a state high court without a valid fiat of the Attorney General of the Federation.
At the hearing of the case today, counsel to the EFCC, Mr Rotimi Jacobs (SAN), told the court that he sprained his ankle last week in an accident. He urged the court to grant him an adjournment to enable him attend to his health.
Counsel to Mr Babalakin, Dr Abiodun Layonu (SAN), however urged the court to allow the defence to adopt their written addresses in support of the applications seeking to quash the charge.
Justice Lawal-Akapo refused this move. He held that he was inclined to grant the adjournment on the basis of Mr Jacob's injury, after which the adoption of the written addresses on the applications was adjourned till March 14.