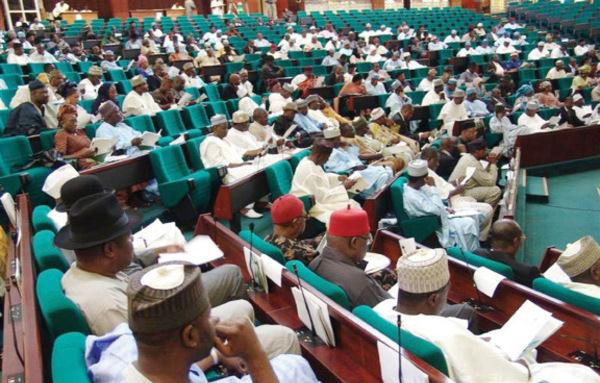 The House of Representatives in Nigeria says it will stay action on issues concerning the defection of some members of the ruling People's Democratic Party (PDP) to the All Progressives Congress (APC) until all cases in court over the matter had been concluded.
The Deputy Chairman of the House Committee on Media, Representative Victor Ogene told reporters in Abuja on Wednesday that several precedents had been set before the recent judgements.
"The house is therefore not in a hurry to act. The speaker of the house is not under any pressure to declare the seats of any of its members vacant," Ogene said.
Several PDP lawmakers had defected to the APC after a controversy in the ruling party led to the defection of five of its governors in last quarter of 2013.
The house went into an executive session on Wednesday to iron out issues raging in the house one of which Representative Ogene explained was the growing tendency of partisanship that may begin to arise during plenary sessions.
A Federal High Court had on Monday in Abuja, asked 37 lawmakers who defected from the PDP to the APC, to resign their positions as members of the National Assembly.
It also granted a perpetual injunction restraining the defecting lawmakers from effecting any leadership change in the lower House.
But the All Progressives Congress caucus in the House of Representatives said "none of their 37 members that defected from the ruling People's Democratic Party shall vacate their seats nor cease to take part in major decisions in the house".
The Minority Whip of the House, Samson Osagie, told reporters that Justice Adeniyi Ademola, who delivered the judgement, was merely expressing an opinion over a matter that was not before him.