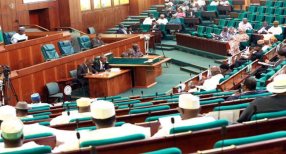 The House of Representatives Committee on Labour, says it will investigate the alleged casualization of young Nigerians participating in the Chevron Nigerian Limited vocational training programme.
According to Rep. Mayowa Akinfolarin, who sponsored the motion on the matter, said, that the Vocational Training Program (VTP) of Chevron Nigeria Limited is designed to train young Nigerians who are mostly from the Niger Delta and other geopolitical zones of the country and later be converted to permanent staff after 18 – 24 months of training.
He explained that participants are selected based on merit after being successful in the assessment and interview stages and are trained as Process Operators/Maintenance Technicians for Chevron's Deep-Water (Agbami), Offshore and Onshore facilities.
The Programme has been going on since 2004 and Chevron has converted four sets of VTP Trainees having been converted in January 2014 and the duration of the conversions of those casual staff (VTP Trainees) to permanent staffs ranges between one and half years to two and half years.
He expressed concern over batches 5 and 6 of the VTP Trainees who have been working for Chevron Nigeria Limited in the last four to five years without being converted to permanent staff, a situation that Chevron is taking undue advantage of by keeping the participants working under unpalatable conditions.
The lawmaker said that Chevron Nigeria Ltd refused to regularise the status of the VTPs, which has left 101 VTP 5 trainees and the 50 VTP 6 trainees in limbo as they are neither permanent staff nor contract staff since they do not receive benefits either as permanent staff or contract employees.
In the action of Chevron Nigeria Ltd contravenes Section 17 (a) of the Constitution of the Federal Republic of Nigeria, 1999 which guarantees "equal pay for equal work and Section 7 (1) of the Labour Act, 2004 which provides that not later than three months after the beginning of a worker's period of employment with an employer, the employer shall give the worker a written statement specifying the terms and conditions of the employment.
"Chevron Nigeria Ltd has continued to perpetuate the casualization of young Nigerian workers by increasing the period of the "training contract" in 2015 from the initial 18 – 24 months to six months' period.
"Attempts by host Community Leaders to intervene over the years on the corporate slavery of VTP staff but the Chevron Management have refused to co-operate".
However, the House committee is expected to determine whether Chevron Nigeria limited flouted labour laws and report back to the House within six weeks.