Members of the Bring Back Our Girls (BBOG) campaign group have again reconvened at the Unity Fountain in Abuja, this time, in addition to seeking the release of the abducted Chibok girls, they are pushing for soldiers' welfare.
The co-convener of the group, Dr. Oby Ezekwesili, told Channels Television that the focus of the third day gathering was to press for a better welfare for soldiers and officers of the Nigerian Army.
Dr. Ezekwesili explained that the group was appalled with the way soldiers at the war front were treated by the authorities.
She said Tuesday's protest, apart from seeking the release of the remaining Chibok girls, would also focus on what she called the military project and welfare of the officers.
Recently, a video emerged where soldiers were seen protesting non-availability of water and ammunition needed to prosecute the war against Boko Haram insurgents in the northeast.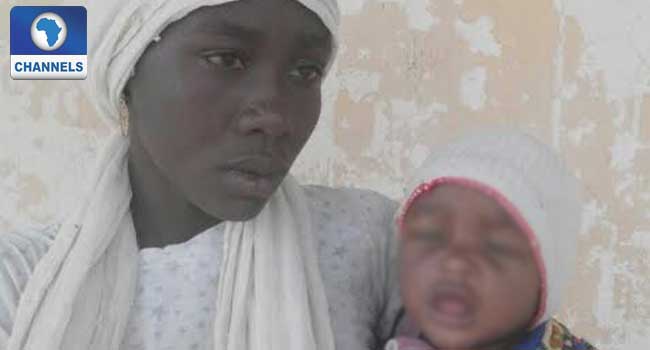 Several soldiers have been killed in counter-insurgency war in the northeast while some have been maimed.
Boko Haram terrorists had in 2014 April abducted over 200 girls from their school's dormitory in Chibok.
Since their abduction, less than 70 of the girls have been rescued by the military.
The BBOG group has held series of protests to make the government heighten efforts to rescue the girls.
Last week, one of the girls was recovered with her six-month baby.
The spokesman for the Nigerian Army, Brigadier General Sani Usman, confirmed the girl's recovery on January 5.
He stated that troops of Operation Lafiya Dole, during investigation of arrested suspected Boko Haram terrorists, discovered one of the abducted Chibok School girls, Rakiya Abubkar, with her six months old baby.