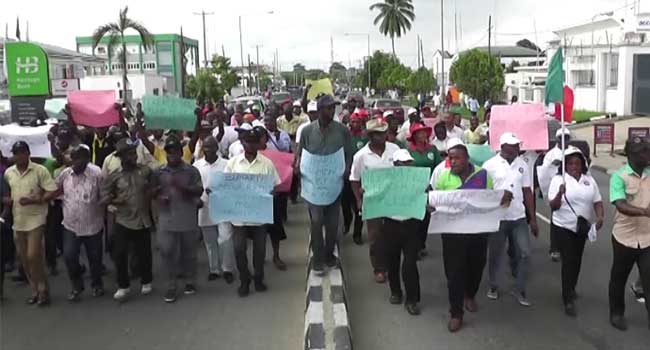 Hundreds of youths under the aegis of the National Youth Council of Nigeria (NYCN) have protested against the criminality in the Niger Delta region.
The Rivers State chapter of the group took to the streets of Port Harcourt to drum up support for the fight against all forms of wrongdoing in the Niger Delta.
They carried placards with various inscriptions as they embarked on a long walk from first artillery through the busy Aba road in the state capital.
The Rivers State Chairman of NYCN, Sokubo Sara-Igbe, told journalists on Wednesday that the move became necessary following reports of kidnapping, killings, pipeline vandalism and other vices.