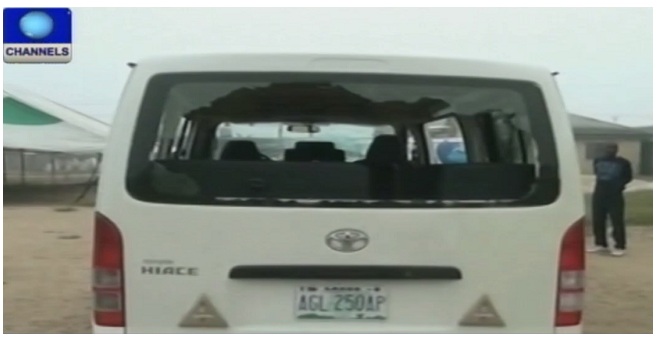 The Rivers State Police Command says it did not receive any request from the Save Rivers Movement to provide security at the disrupted rally venue in Khana Local Government Area.
In a telephone interview with Channels Television on Sunday, hours after the rally was disrupted by hoodlums with machetes, the spokesman for the police in the state, Ahmed Kidaya, said that the police only got the information that the rally was disrupted by hoodlums who attacked those present at the rally ground.
"We are not aware that the group was having a rally in Khana. From the report I had from my people there, there are no casualties so far, for now.
"The Rivers State police command did not receive any letter of request for police security from the Save Rivers Movement.
"There were instances before now that they requested for police security and the police provided security as needed to ensure that their rally was hitch free.
"How can somebody accuse the police of disrupting their rally when everybody knows that it is the duty of the police to ensure peace and security in the entire country? He questioned.
Mr Kidaya called on anyone with a any evidence of police's involvement in disruption of the rally to present it.
"The claim is baseless and misleading. It is a misrepresentation of what happened there and the Police have no hand in their meeting or rally," he said
The president of the Save Rivers Movement, Mr Charles Ohuru, said that the group had notified the police of the rally before the date it was held.