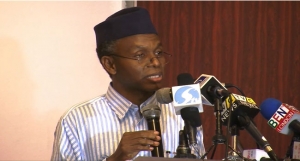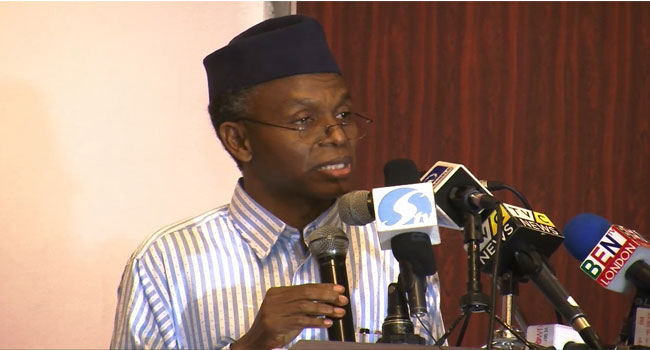 The Kaduna State Government has announced the retirement of 20 Permanent Secretaries from the State Civil Service, in line with plans to cut the cost of running government.
A statement by a spokesman for the Governor, Samuel Aruwan, said the retirement of the Permanent Secretaries was due to a decision to cut down ministries in the state from 19 to 13.
Mr Aruwan said the development was part of efforts by the current administration to save funds for the development of schools, hospitals, roads and other basic amenities.
According to the statement, some of the standing ministries are; the Ministries of Justice, Agriculture and Forestry Commerce, Industry and Tourism, Local Government and Chieftaincy Affairs and the Ministry of Youth, Sports and Culture.
Others are Ministry of Environment and Natural Resources, Women Affairs and Social Development, Water Resources, Health and Human Services, Education, Science and Technology, Budget and Planning, Finance, Works, Housing and Transport.
The statement added that the State government also announced the creation of five departments which would be headed by Permanent Secretaries. They are; the Public Service Office; the Bureau of Establishments; Political and Economic Affairs; Cabinet and Security Services and General Services. This will bring the total number of Permanent Secretaries in the state civil service to 18.
Meanwhile, the State Governor, Mallam Nasir El-Rufai, has appointed Mr Ezekiel Baba Karik as the Executive Secretary of the State Emergency Management Agency.
The appointment of Mr Ezekiel Baba Karik, as Executive Secretary of the State Emergency Management Agency (SEMA), has also been announced.
He was a former vice-chairman of Kaduna South Local Government and an organising secretary in the campaign organisation of All Progressives Congress' governorship aspirant, Honourable Isah Ashiru, prior to serving as special assistant to Mr Barnabas Yusuf Bala after his emergence as the running mate to El-Rufai. Mr Karik holds Postgraduate Diplomas in Management Studies and Business Administration.