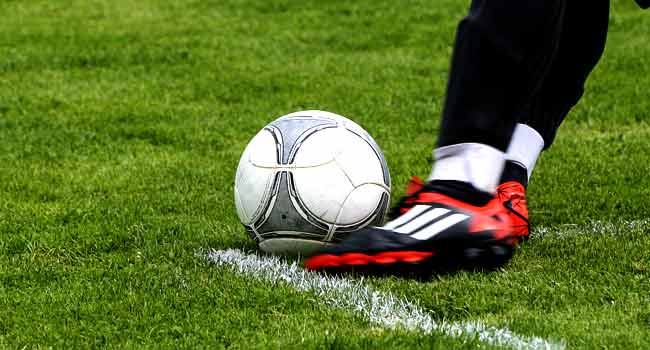 France right-back Bacary Sagna said Saturday he was hoping to revive his international career and play in the World Cup as he signed for Serie A underdogs Benevento.
The former Arsenal and Manchester City defender signed a six-month deal with the option for another year with Benevento who sit bottom of the Serie A table in their first ever top-flight campaign.
"When football has become a business more than an actual sport, Benevento represents the heart and soul of what a club should be about," Sagna told Footballfancast.com.
"Passion, heart, hope, joy, love and a philosophy that is aligned to that of my own way of thinking in life."
Sagna, who turns 35 this month, has been without a club since being released by Pep Guardiola's City last summer.
"Bacary Sagna will be available to coach (Roberto) De Zerbi from next week," the side from Naples said.
Sagna joined Arsenal from Auxerre in 2007 and established himself as one of the best right-backs in the Premier League.
He won the FA Cup in his final season with the Gunners in 2014, before moving to City where he won the League Cup in 2016.
He played 65 times for France between 2007 and 2016 and revealed he still hopes to make the team for the World Cup finals in Russia.
"My move may surprise many, but I am one hundred percent sure, that I am joining the right club, for the right reasons," he explained.
"I still believe I can make the World Cup Finals this summer and play again for France," explained Sagna.
"I have always been proud to play for my country and the burning ambition to continue to do that has never left me.
"I will give it my best shot to be in Russia."
– 'Beautiful story' –
Promoted Benevento — with just seven points from 22 games — host leaders Napoli, who are on 57, on Sunday before travelling to Roma next week.
The club with a witch on its crest set a record for the worst start to a season in the top five European leagues losing their first 14 games, before snatching their first point against AC Milan when goalkeeper Alberto Brignoli scored a last-gasp equaliser.
Sagna revealed that he had "substantial offers" from clubs in the top leagues in England, France, Spain, Turkey, the MLS and elsewhere in Italy.
"Going to Benevento is not a move I am making for financial reasons," he explained.
"Benevento offers me is the opportunity to represent the underdog and to play for a club whose story is such a beautiful one.
"I still believe I have two or three years of playing football at a very good level.
"I have always kept myself in very good shape and I live a healthy lifestyle, so the fitness side of the game will not be an issue to me."
"For right now, I am coming to Benevento to fight for the club, to fight for the fans."
AFP