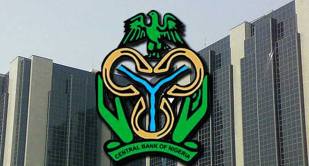 The Central Bank of Nigeria (CBN) has added overseas school fees and medical tourism to its list of items prohibited from the interbank foreign exchange window.
This brings the items on the forex prohibition list to 43 in number.
On Thursday, Governor Adams Oshiomhole of Edo State recommended the addition of the two items to the list.
He was speaking at the Cable Newspaper colloquium in Lagos.
In reaction to the development, the naira has hit a record low of 325 to the dollar while the pound trades for 450.
This follows shortage of foreign exchange caused by importers scrambling for the greenback to meet their obligations overseas.
While traders expect the naira to weaken further in coming days, the CBN official exchange rate has remain unchanged at 197 naira to the dollar.