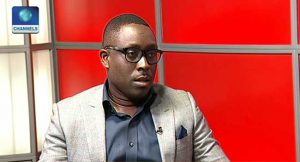 A security consultant, Flight Lieutenant Terry Ajobena (Rtd), says there is a fundamental problem in the way Nigeria goes about policing as there is need for a scientific and pragmatic approach to security.
He was speaking on Sunrise Daily, on the kidnapping of some students and staff of the Tulip International School in Lagos at the weekend.
He argued that it is not enough to hire trained security personnel, build high fences and install access control processes in schools.
"It has to be holistic," he said, explaining that the perpetrators of acts of kidnapping on schools usually do proper assessment of the facilities they intend to attack well ahead of the attacks.
This, he expects to be the same approach "from the preventive side" as "security is in layers".
"It is one layers to say we are protecting the schools. Come up with initiatives because people need to be educated and know what to do when something goes wrong.
"But when you cannot handle things at that level, what happens next? How do you trigger the next layer? How does the Police come in? What is the interaction between the response force and the target?
"Those things need to be carefully analyzed and then come up with a system that can holistically take care of security from the initial level of the assets you want to protect."
Student Education
Flt. Lt. Ajobena also emphasized the need for every child in school to be aware of security issues and be conscious of ways to stay safe.
"You have seen something out of the norm, you should know what to do and how to respond. Something in you should tell you that this is not right.
"It is that type of education that needs to happen.
"In certain countries where there are natural disasters, down to schools they educate them. If there is going to be a tornado or a hurricane, everybody knows what to do.
"It is the same thing. We have a situation where schools have become a target for criminals. Children are children, the school authorities need to educate the children and be educated themselves."
Terrorism
He also commented on the recent attacks by Boko Haram in northern Nigeria as the interview came barely 24 hours after explosions in the University of Maiduguri claimed four lives, including that of a professor.
He was of the view that there needs to be a more dynamic approach to curbing terrorist activities as the terrorists do not deploy a specific method is carrying out their attacks.
In spite of having been badly hit lately, he noted that the terrorists "have an objective and whatever, means is available to achieve that would be what they will do".
Going by their mode of operation, the Boko Haram insurgents have proven to be very dynamic, although he believed that the military might have the capacity to out-think the enemy.
He, however, warned that "any group of people who are that focused and determined to prosecute their own activities will naturally seek for other ways to carry them out".
He explained that being proactive to put in place measures that will limit the attacks from happening is what the security agencies need to focus on.