Senate Leader Ahmed Lawan believes President Muhammadu Buhari has assented to more bills passed by the National Assembly than all his predecessors.
The lawmaker stated this during a briefing with State House Correspondents on Friday in Abuja, the Federal Capital Territory.
He insisted that the President "has signed more bills than any previous president in this country."
"President Muhammadu Buhari has raised an objection to certain provisions in many bills that eventually were sent back to the National Assembly to look into and return them after further legislative action for him to look at again."
Senator Lawan further compared President Buhari's administration with that of former President Goodluck Jonathan, whom
He accused the immediate past government of boycotting most of the bills sent to the then president by the legislative.
"Previous government of President (Goodluck) Jonathan didn't sign much; they kept all the bills, or most of the bills sent by the National Assembly," the Senate Leader alleged.
"So, I want to give kudos to the President for ensuring that he looks at the bills and it is a sign that he is concerned about every single bill that the National Assembly passes."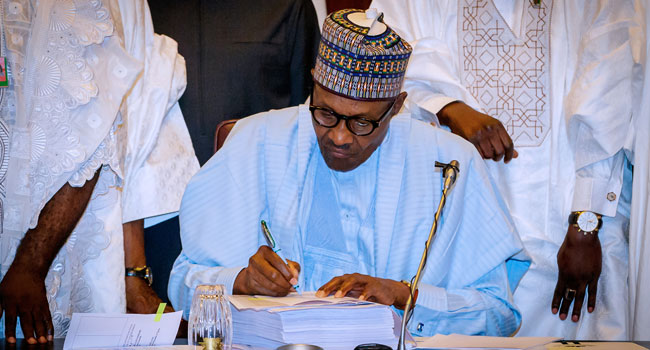 The lawmaker made the remarks in reaction to the call by the Peoples Democratic Party (PDP) which asked President Buhari to sign the Electoral Act Amendment Bill into law.
He criticised the opposition party and argued that the bill was passed by the National Assembly and not the PDP.
Senator Lawan stated that it was within the constitutional right of the President to thoroughly scrutinise the document sent to him by the lawmakers before assenting to it.
"The electoral bill we are talking about has been sent back twice or thrice; that is to tell you that the President is willing to sign the bill provided it meets certain conditions that will make our electoral processes better and saner," he said.