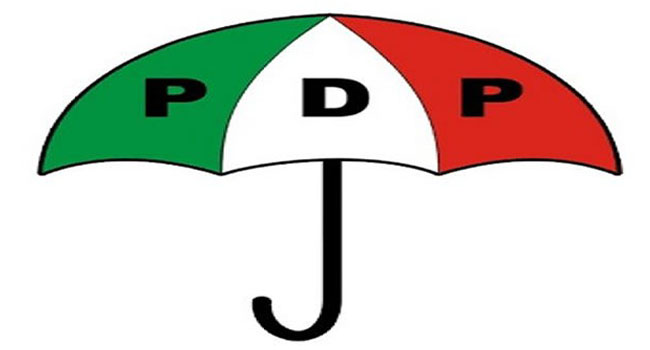 The Peoples Democratic Party (PDP) has replied the Chairman of the All Progressives Congress (APC), Adams Oshiomhole, saying the "Senate Leadership is not a party position".
PDP's National Publicity Secretary, Kola Ologbondiyan, said this in a statement on Sunday.
"The Senate President and that of Deputy Senate President does not belong to political parties but to Nigerians, who elect persons into the seats through their elected representatives in the Senate", he said.
Ologbondiyan's comments come after repeated calls made by the APC for the Senate President, Bukola Saraki, to resign his position following his defection from the ruling party to the opposition.
He added that "The Senate leadership can be changed by his orders as a factional chairman of a  political party, when the law is settled that such power is vested only on the two-thirds votes, representing 73 of the 109 senators".
The party referred to the call as a means of destroying Nigeria's democracy.
The party claimed that since "Oshiomhole assumed office, the nation has witnessed various constitutional infractions, like the invasion of Benue State House of Assembly, Ekiti State Government House by security agencies, the  harassment of federal legislators and persons perceived to be averse to APCs' re-election bid; the siege at the residences of Senate President Bukola Saraki and Deputy Senate President Ike Ekweremadu by security agencies as well as the recent invasion of the National Assembly by security operatives".
The party further noted that the ruling party is fighting a lost battle and therefore, called on Nigerians to vote out the APC and return "our nation to the path of peace, national cohesion and economic prosperity, on the platform of the repositioned PDP, come 2019".