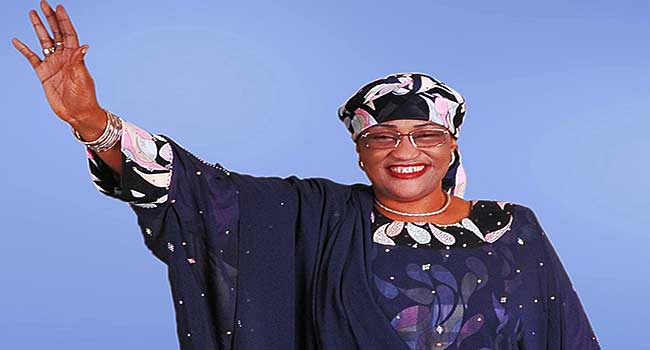 Senator Gbemisola Saraki has hailed the victory of Senator Aisha Alhassan, as the duly elected governor of Taraba State, declaring it a 'monumental victory for Nigeria's democracy and a validation that real change is here to stay'.
In a statement signed by her media aide, Abdul Muhammad, Senator Saraki said that the All Progressives Congress (APC) mantra of change is sweeping across Nigeria, as the country is experiencing many unprecedented democratic firsts.
"This is yet another historic moment for Nigeria, particularly the women and the advocates who have struggled over the years for equality in the political space. It is a milestone that would revolutionize our perception about women leadership and its prospect for true democracy", she said.
Senator Saraki added that, The victory is not only that of Senator Alhassan, the people of Taraba, nor the APC alone, but for all Nigerian women, political and non-political, Muslims and Christians at home and in diaspora, who have fought diligently over the years for equality in party politics and in government appointments.
She, however, commended Senator Alhassan's determination, resilience, tenacity and the dignified manner with which she protected the mandate bestowed by the people of Taraba State.
The Governorship Election Tribunal sitting in Abuja nullified the election of Mr Darius Ishaku as governor of Taraba State on Saturday.
The Tribunal, after nullifying the election, declared the governorship candidate of the All Progressives Congress (APC), Mrs Aisha Alhassan, winner of the April 11 election in Taraba State.