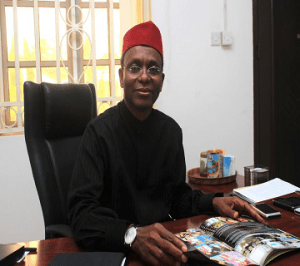 The All Progressives Congress (APC) governorship flag bearer in Kaduna State, Mallam Nasir El-rufai, has accused the Peoples Democratic Party (PDP) government in the state of squandering over 600billion naira federal allocation accrued to the state within a period of seven years.
He made the allegation while addressing a large crowd of supporters and party members at a rally held at the International Trade Fair Complex in Kaduna, the state capital on Tuesday.
The rally was to commence his electioneering campaign across the 23 Local Government Areas of the state and there he promised to make judicious use of the state's resources to offer qualitative free education for primary and secondary school students, and also empower teachers with further trainings and incentives.
El-rufai also promised to promote Agriculture and Food Security.
He gave an assurance that his government would be committed to security of lives and property by tackling the roots of intolerance and communal violence, improving human capacity, delivery in Health, Education and Social Welfare and also re-energizing and empowering the civil service.
According to El-rufai, the coming election would be the time to kick the PDP government out of power and enthrone a new government that would take Kaduna State to the next level.
The National Chairman of the All Progressives Congress, John Oyegun, who was represented by the Deputy National Chairman, North, Senator Lawan Shuaibu, said that El-Rufai is a competent and tested leader, who would bring about positive change in Kaduna State.
He further stated that the APC offers Nigerians sacrificial and result oriented leadership that would bring about national rebirth and genuine development.
El-rufai and the PDP candidate, Governor Mukhtar Yero are both Muslims from the ancient city of Zaria, while the Labour Party governorship flag bearer, James Magaji, is from the southern part of the state.
Although religion and tribe had always formed the voting pattern in previous elections in the state, the ability of the candidates and their political parties to sell their manifestos to the electorates and convince the voters would largely decide victory at the 2015 polls.