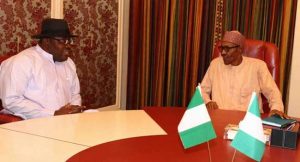 President Muhammadu Buhari on Wednesday held a meeting with the Bayelsa State Governor, Seriacke Dickson, at the Presidential Villa in Abuja.
The meeting, which lasted for about an hour,  was said to focus on how to unite Nigerian leaders across political lines, following the 2015 general elections and the attendant tribunal cases.
Speaking to State House correspondents after the meeting, Governor Dickson lauded the President's non-interference in the elections in Bayelsa State, contrary to the propaganda that trailed the elections.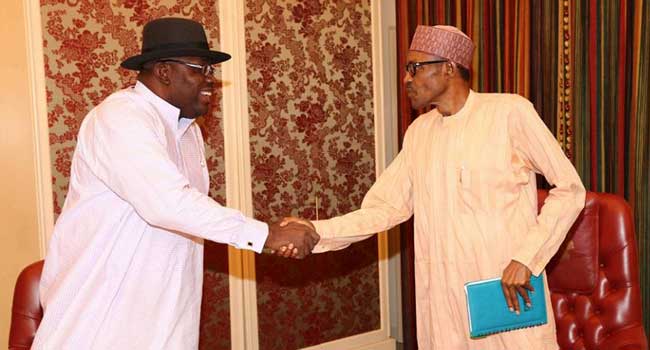 He observed that President Buhari's stance would go a long way to strengthen Nigeria's democratic process.
The Governor also extended an olive branch to his opponents and the people of Bayelsa to join him in the development of the state.
Speaking on the way forward on militancy in the Niger Delta region, Mr Dickson upheld dialogue as the only solution, saying that military solution is not the right option.