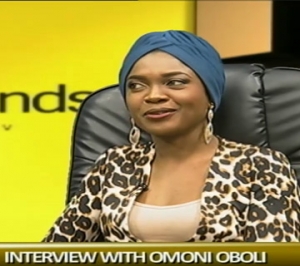 Nigerian actress, Omoni Oboli, says that contrary to usual beliefs that ladies are asked for sex for roles in Nollywood, she had never been approached with such demands.
She said this on Rubbin Minds on Channels Television, in response to a question on whether being married has limited her roles in the industry.
"I'm not sure if it has. I think it has probably helped in so many ways because I hear a lot of girls say 'some guy is asking me to sleep with them for a role or whatever'; I don't get that.
"I don't know if its because I'm married or the fact that they just respect me, but I really don't get that. I am thinking perhaps in a good way that has helped me. They know not to bring it up."
She would not deny the existence of the issue in the industry but noted that she had never reall y seen people own up to it.
She, however, noted that sexual harassment is not peculiar to the movie industry as "doctors want to sleep with nurses everyday", an indication that almost every industry has the same challenge.
The media has been seen to be responsible for blowing up controversies around the issue of sexual harassment in Nollywood and she noted that this was because people involved are in the limelight.
On how her husband handles all of these, she said; "He's fine. He is what I call a modern day man. He understands that this is my job, this is what I do and you've got to take the good and the bad."
Omoni also spoke about the challenges in the Nigerian movie industry, admitting that indeed the standards could be better especially in scripts and production quality.
Citing the usual complaints about the sound quality of their movies, she highlighted the situation whereby they have had to shoot with power generators for most productions as one of the major factors responsible for this.
Omoni Oboli also denied rumours that she had "beef" with fellow actress, Genevieve Nnaji. She explained how the controversy started off an interview granted by a movie director she had worked with and who decided to proclaim her as the best in Nigeria based on their working relationship.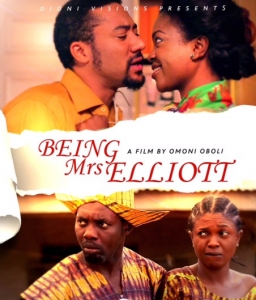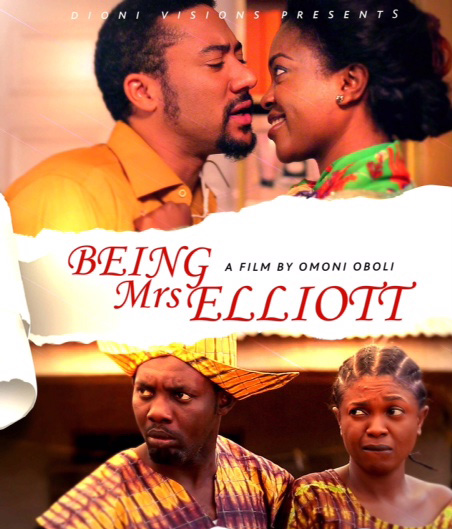 She put the blame for the rumours on the tabloids, as she had no idea how the media created an assumption that there was competition and started the comparison of the two actresses.
Omoni once had her close shave with a scandal when she was spotted at an event – a presidential screening of a movie – with a dress considered to have shown a lot of skin.
This generated massive media backlash as many considered the appearance to have contradicted her usual homely image.
She noted that she bought the dress in company of her husband while on holiday abroad and they both did not find anything wrong about it but the outfit was exaggerated by the angle from which the photograph which circulated in the media was taken.
She admitted that if she knew how much controversies her innocent decision to look good for a red carpet event would have caused she might not have worn the dress. Although she also registered her suspicion that the "so much talk" was fanned by certain people who had sinister motives against her.
Her current movie, Being Mrs Eliot, has been in the cinema and she wants all Nigerians to go to the cinemas to see the movie and help develop the industry with their comments and patronage.
Omoni Oboli, who studied Foreign Languages and speaks fluent French, also revealed that she has an ongoing project with the French Embassy in Nigeria to produce a bilingual movie.