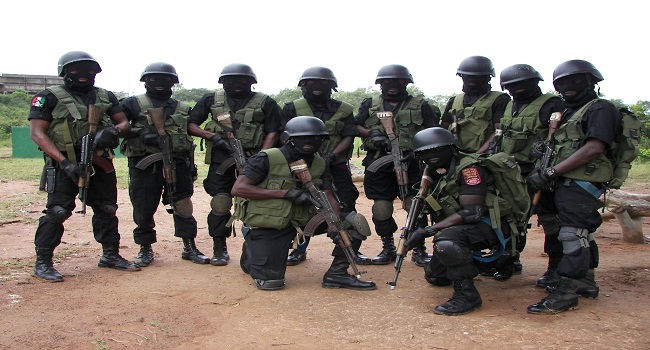 Troops have arrested five suspected cattle rustlers and recovered 22 sheep and 19 cows from the syndicate in Plateau State in north-central Nigeria.
The suspects were paraded on Friday by the Commander of the Operation Safe Haven, Major General Tagbo Ude, at the operation's headquarters in Jos, the state's capital.
Major General Ude said that investigations were ongoing with two suspects involved in the crime declared wanted by the security operatives.
The Chairman of the Miyetti Allah Cattle Breeders' Association of Nigeria in Plateau State, Nura Mohammed, commended the Army for the recovery of the livestock.
He condemned the stealing of their cattle and the killing of a herds-boy by unknown attackers which prompted a petition to the government and security agencies.
In his response, Major-General Ude explained that the anti-cattle rustling operations of the military task force was able to trace the rustled cattle from Makaranta village of Langai district in Mangu Local Government Area of the state, and this led to the arrest.
So far, two cows have been slaughtered as the syndicate seemed to have a complete team that comprises the rustlers, a butcher and buyer of the cows, as well as the suya seller that roasts the stolen cows.