A coalition of civil society groups has faulted the Presidential Advisory Committee on National Dialogue's tour of the six geo-political zones of Nigeria to collate memos from citizens.
The groups, led by a former governor of Kaduna State, Balarabe Musa and the President of the Civil Rights Congress, Shehu Sani, insisted that the collation of memos from Nigerians was against the committee's mandate of only working out modalities for the proposed National Conference.
'Unnecessary And Unconstitutional'

Addressing a coalition of civil society groups at his residence in Kaduna, Balarabe Musa described the inauguration of a 13-man National committee by President Goodluck Jonathan as 'unnecessary and unconstitutional'.
"There would have been no need to convoke such conference if all  the arms of government had performed their constitutional responsibilities creditably," he stressed.
He said that for the conference to work, both the Executive, Legislature and the Judiciary should collectively decide the composition of the confab, rather than allowing only the president to nominate members of the committee.
Also commenting on the 255 million Naira (about 1.6million dollars) armoured car scandal rocking the aviation ministry, Mr Musa criticised President Goodluck Jonathan for taking along with him, the minister in charge of the ministry, Stella Oduah and the National Security Adviser, Col. Sambo  Dasuki  to the holy pilgrimage in Israel, even when the minister was indicted in the scandal and Dasuki appointed to investigate the allegation.
Poor State Of Governance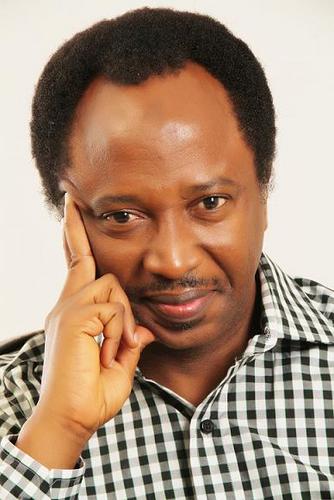 Sani emphasized that what the larger ordinary citizens needed was a revolutionary change that would be championed by the masses and not a 'government initiated sponsored conference'.
Opposition political leaders, human rights community and representatives of the Nigerian Labour Congress were present at the residence of the former Kaduna State Governor, in commemoration of his 77th birthday.
Explaining that the radical Musa's virtues are worthy of emulation, particularly in a country bedevilled by high socio-economic political problems, Sani pointed out that it was high time good leaders were recognised when they were still alive.
What was supposed to be a celebration, however, turned into lamentation as speakers decried the poor state of governance in Nigeria.
The civil societies also faulted the handing over of the Power Holding Company of Nigeria to private investors, stressing that the sale will not improve electricity generation.
Since the Nigerian president constituted the committee, some Nigerians have emphasised that only well managed citizens' participation would guarantee the success of the National Dialogue.