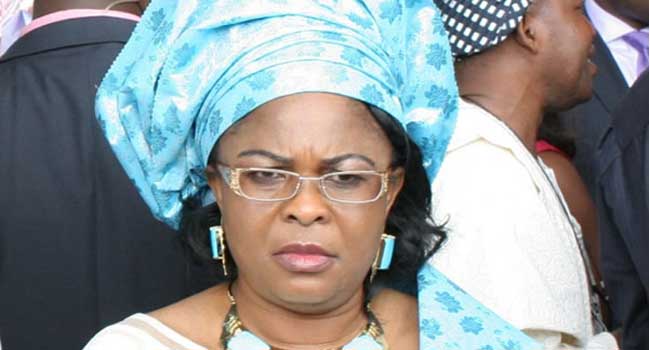 A Federal High Court in Lagos has adjourned hearing of the suit filed by wife of Nigeria's former president, Mrs Patience Jonathan, against the Economic and Financial Crimes Commission (EFCC) and six others till February 13.
In the suit, the former first lady claimed ownership of the sum of $15.5 million which was frozen by the EFCC after it obtained an order from the court.
Justice Mohammed Idris adjourned the proceedings after Mrs Jonathan's lawyer, Mr Ifedayo Adedipe, made a case for more time to enable him serve his amended claims on the respondents.
There was no opposition to his request.
The other respondents in the case are Skye Bank Plc, a former aide to Dr. Goodluck Jonathan, Waripamo-Owei Dudafa and four other companies.
In a separate case before Justice Babs Kuewunmi, the companies pleaded guilty to the offence of laundering the said amount of money.
Mrs Jonathan, however, claimed that the money belonged to her, saying she was the sole signatory to the accounts of the companies.
She, however, denied ownership of the companies.