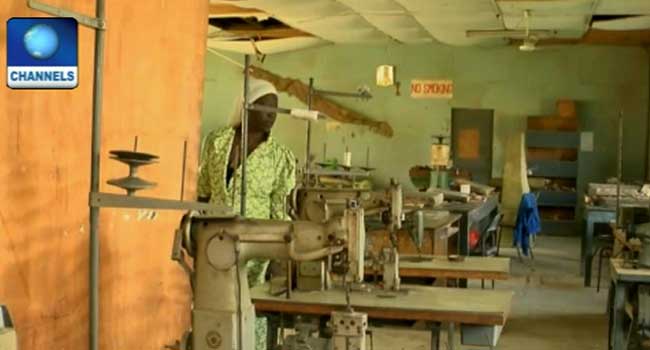 The Federal Government has been asked to pay more attention to building Nigeria's industrial capacity, by giving priority to the development and funding of Industrial Development Centers (IDCs) across the country.
The Senate Committee on Industries made the call during a visit to the Industrial Development Centre in Owerri, the Imo State capital, as part of its oversight function.
The Committee, led by Senator Sam Egwu, decried the state of the centres across the country, stressing the need to prioritise the IDCs and ensure they become functional, in order to contribute to the nation's Gross Domestic Product (GDP).
A member of the Committee, Senator Barnabas Gemade, observed that one of the major causes of Nigeria's recession was the failure to develop its industrial capacities.
He added that countries like China and India were able to thrive due to the priority given to industrialisation.
"IDCs were meant to give a foundation of producing middle-level staff for industrialising the nation. And since they were not working very well, and have remained moribund in most of the centres, 23 of them in the country, our level of industrialisation is where it is, which is part of why the recession has come to this nation.
"Countries like India and China that were basically at the same level with Nigeria, are highly industrialised now because they paid attention to their development of industrial capacity, that is what is lacking here," he said.
The Director-General of Small and Medium Enterprise Development Agency of Nigeria (SMEDAN), Dikko Radda, said to achieve full diversification of the economy, government should give more priority to industrialisation.
"I believe we are going to get it right this time because the lawmakers are here and they are the people that appropriate funds for the development of these centres.
"I believe they are really worried about it, and I believe that they are going to do something about it. The government will put more priority on the IDCs," he said.