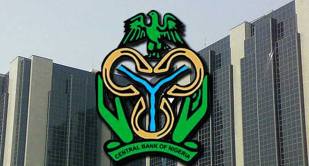 The Central Bank of Nigeria (CBN) has sanctioned 18 commercial banks, for their failure to "utilise any portion of funds allocated by the CBN, under the Small and Medium Enterprises window, since its inception four weeks ago".
The ban which took effect from May 2, 2017, sees 18 banking firms barred from participating in the weekly wholesale spot and forward forex intervention exercises.
The CBN says it would not be lifted until all the affected banks have shown evidence of "significant utilisation of the funds".
Only eight commercial banks – Access, Zenith, Jaiz, Fidelity, Diamond, Heritage, Unity and Sterling banks have reportedly sold portions of the 100 million dollar per week payment by the CBN, for onward sale to SMES.