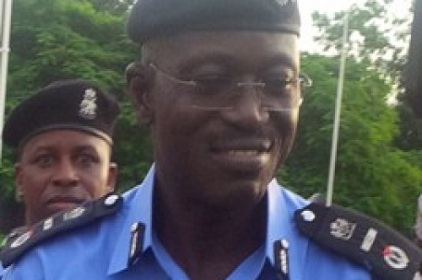 The Inspector General of Police, Mr Suleiman Abba, on Tuesday, donated over seven million naira to widows of police officers killed in Alakio in 2013 and 14 others declared missing in Gwoza, Borno State.
The cash donation, which Mr Abba said was part of his celebration of the Yuletide with families of the deceased policemen, also included bags of rice, tubers of yam and vegetable oil.
Making the presentation to widows at the 38 Mobile Police Squadron in Akwanga, the Inspector-General pledged the commitment of the Nigerian Police to protect and care for its own.
Mr Abba assured the widows of the police's commitment never to abandon them as they grapple with the challenge of losing their bread winners.
Widows of the missing policemen got 500,000 naira each and the Alakio widows got 10,000 naira each in addition to 20 tubers of yam, a bag of rice and vegetable oil.
Just as the presentation of the cash and food items was underway, the IG also shared a meal with the widows of the deceased policemen as there was also a barbecue spot.
The Commissioner of Police in Nasarawa State, Yakubu Usman, thanked the Inspector-General of Police for seeing to the needs of the widows during the festive season.
However, some of the recipients, who were full of praise for the Inspector-General of Police, appealed for employment opportunities to enable them support their families on their own.