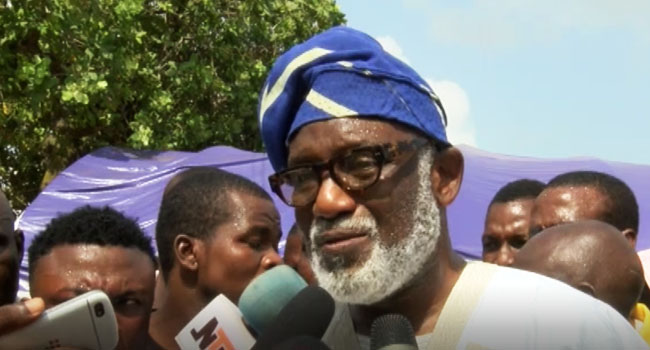 Ondo State government has established a special court to prosecute residents who construct buildings without following government approved plans.
The government stressed the need for the residents to adhere to its policy on the construction of buildings, warning that failure to do so would attract appropriate sanctions by the special court.
Commissioner for Physical Planning and Urban Development, Mr Solagbade Amodeni, made the announcement on Thursday in Akure at a stakeholders' meeting on the use of the special court for the prosecution of contraveners of state planning laws.
He vowed that the administration of Governor Rotimi Akeredolu would not relent in its revolve to make physical planning a major thrust in the state.
"It must be noted that the governor magnanimously approved, in like manner, the emplacement of a special court to take care of all recalcitrant contraveners.
"An embargo was placed on all physical construction along the Arakale (Akure) corridor sometime in 2010 during the dualisation of the Arakale Road to give way for effective planning and to create an enabling environment, yet developers disregarded the embargo with unabated constructions.
"Consequently, on assumption of office, Governor Akeredolu promised to make physical planning a major thrust of his administration. By and large, after due consideration, the embargo placed on filling stations was lifted in June 2017 while that of Arakale was lifted on October 4, 2017," Amodeni said.
The commissioner hinted that the government has approved funds for the re-activation of the moribund physical planning task force known as the Physical Development Enforcement Squad.
He, however, maintained that the state government would no longer allow the erection of illegal structures in any part of the state.