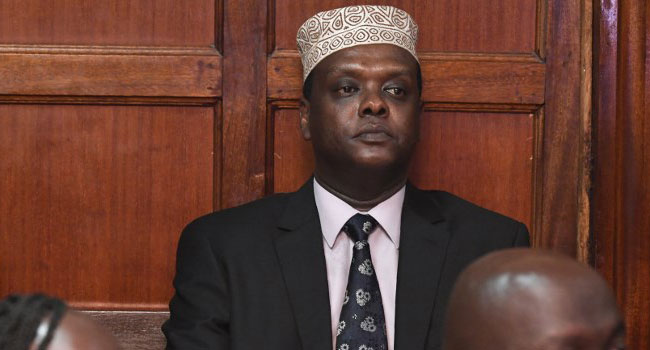 Former Kenyan sports minister Hassan Wario and two other officials were on Friday formally charged with corruption relating to the 2016 Rio Olympics on Friday.
Wario pleaded not guilty to six charges levelled against him of abuse of office and was released on a one million shilling ($10,000, 8,600 euros) bond.
However, Kipchoge Keino, a two-time Olympic gold medallist on the track and a former National Olympic Committee of Kenya (NOCK) chief, did not appear at the hearing in a Nairobi anti-corruption court.
Chief prosecutor Noordin Haji said in a statement that Keino will be given the opportunity to "record a further statement", with a decision to be taken on his case in seven days.
Keino's lawyer Cecil Miller told AFP his client had been freed, but was required to report back to the police on October 23.
Keino is facing two counts of using his office to misappropriate funds during the Rio Games.
Wario was refused permission to have his passport returned to enable him to travel back to Austria to resume his duties as Kenya's ambassador to the country.
The other two ministry officials, Haron Komen, who was the administrative secretary and financial officer Patrick Kimithi Nkabwa, also pleaded not guilty.
A total of 55 million shillings ($545,000) was allegedly misappropriated during the Rio Olympics.
AFP