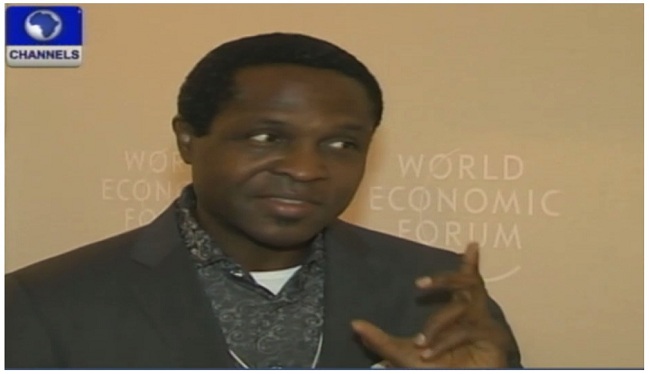 The Chief Executive Officer of Sahara Group, Tonye Cole, says it will take at least five years from now before Nigerians will begin to experience uninterrupted power.
Mr Cole told Channels Television  at the 44th World Economic Forum held in Davos, Switzerland that there were areas needed to be improved upon before the needed stable power would be experienced.
He said that one of such would be improvement in the way information is shared among key players in the sector for the next couple of years.
Mr Cole's statement is contrary to a statement by the Nigerian President, Goodluck Jonathan, that power will be reasonably stable across the country before the middle of 2014.
He also said that pipeline vandalism in Nigeria had contributed hugely to the poor power supply.
"Anybody that vandalises a pipeline may vandalise the pipeline to go and sell crude somewhere thinking that he is making money, but each time he vandalises a pipeline, whether it is a gas pipeline or an oil pipeline, it affects everyone.
"But before we can get to a point where we don't have to think about power because it is just there, it requires a lot of investment, a lot of capital has to go into that," he stated.
Mr Cole pointed out that the power sector had taken a new shape with the taking over of the Power Holding Company of Nigeria by private owners, saying that the private companies still have to work with the government and the regulators to achieve realistic results.
"It is a new area and it is expected that laws and relationship between the regulators, investors and customers will be shaped along the way.
"We will begin to see improvement within six months, but improvement in communication is the first thing that we need," he explained.
According to him, people need to understand the difference between generation and transmission and then the difference between transmission and distribution.
"Most people don't know what these things are and as far as the customer is concerned, he wants just one thing, power, power, that is all," the Sahara Group boss said.
Sahara Group is a conglomerate present in over 13 countries with interests in trading, storage, energy and power resources, aviation, farming and real estate.