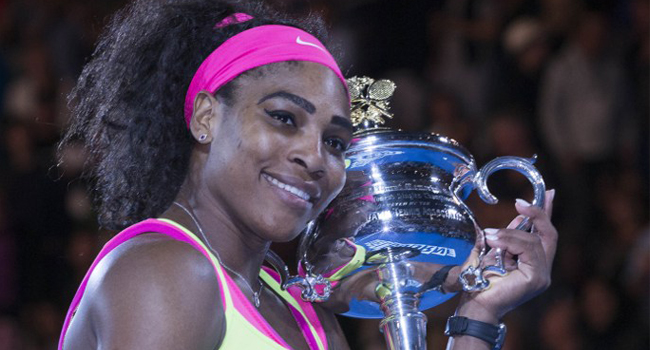 Serena Williams won her sixth Australian Open and 19th career Grand Slam with victory over bitter rival Maria Sharapova on Saturday.
The American world number one earned a hard-fought 6-3, 7-6 (7/5) on the way to making history as one the greatest tennis players of all time.
She is now second only to Steffi Graf on the all-time Open-era Grand Slam winners' list, having overtaken 18-time major champions, Martina Navratilova and Chris Evert.
"Standing here with 19 championships is something I never thought would happen, I went on the courts with just a ball and a racquet and hope and that's all I had," said Williams.
"I'm just so excited to have this title," she added, revealing that she had been "throwing up" during a rain delay in the first set.
The American has been battling a cold all tournament and was coughing during the match.
Sharapova could have overtaken Williams if she had beaten the American on Saturday but she believes she remains on the path to closing the gap.
"Yes, I haven't won against her many times, but if I'm getting to the stage of competing against someone like Serena, I'm doing something well," said Sharapova, who has a 16-match losing streak record against the American.
At 33 and now the oldest woman to win the Melbourne title, Serena Williams still wants to win at Roland Garros.